Summer. Just the word brings forth images of sunshine, plants, and flowers in bloom. Carefree days begging to be spent outdoors.
Johnny Was captures the season perfectly with their 30 years of artisan-inspired stitch work. 
Their blankets and bags are timeless pieces to bring along on those evenings to the Sun Valley Symphony, a picnic to the park -or wherever your sunny day travels take you. There's something about spreading out a beautiful blanket that can keep you cozy or add a little bit of comfort between yourself and the ground. And who doesn't love a cheery summer bag when out running errands?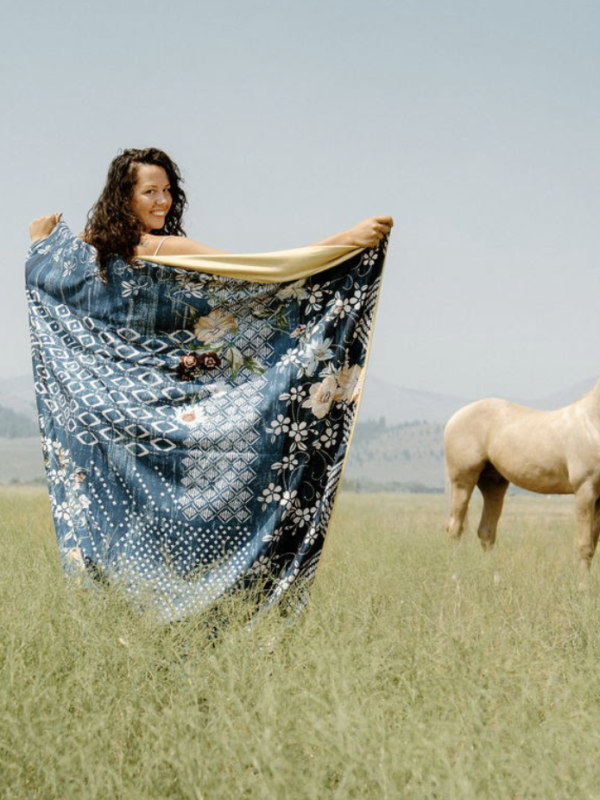 The bohemian spirit behind Johnny Was' beautiful fabrics makes them colorful, stylish, and so unique you will be asked- where did you find that?
To which you will reply- at Wildflower of course! The many different designs await you in Hailey or online. Stop by and find your perfect go-to summer blanket – or tote for all of your sunny day outings.
Johnny Was signature embroideries and effortless silhouettes are unparalleled.
After more than 30 years of our artisan-inspired stitch work and luxe fabrications, the undying allure speaks for itself. For the woman looking to showcase her personal style, while appreciating the thoughtful details of timeless techniques. An aesthetic that embraces our California-based lifestyle but always with a global vision.
It's the gorgeous details in life that make it beautiful, and that's what we strive to create with Johnny Was.
Embrace the beauty, look beyond and enjoy the journey.